Daniel P. Watson-Bey | Chief Executive Officer
As East Hill Media's CEO, Dan P. is responsible for leading the development and execution of the company's long term strategy with a focus on creating company member value. Dan is also ultimately responsible for the day-to-day final management decisions.
A Thought Leader in the event industry, Dan P. has served as Vice President of the National Association of Catering and Events (NACE) as well as the Greater Philadelphia Videographers Association. He has received multiple awards in recognition of his contributions to the industry. He is an FAA Certified UAS (Drone) Pilot.
He is a member of Rotary International, an organization centered around serving the community. Dan served as President of his local Rotary Club during the height of COVID sharing his technical skills to keep the Club informed and engaged during challenging times.
Dan is passionate about investing in people and in his community. He works with the Pennsylvania Ballet's Outreach Program to teach video production to Philadelphia scholars and was a national spokesperson for Big Brothers/Big Sisters of America. Dan has implemented the company outreach initiative, Each One, Reach One, Teach One, designed to mentor young people who have had negative interactions with the justice system.  Leading by example, Dan encourages all employees to serve as mentors to young people in the areas in which they live and serve.
Dan's calmness under pressure, honesty, positive attitude, creativity and ability to inspire others makes him a great leader.
EHM President Dan on Leadership
President Dan on eLearning
EHM President Dan on PECO
EMSDC Advocate of the Year
EHM CEO Dan on PECO Power 25
Emerging Leaders Graduation
Mary Stallings-Whiting | Chief Operations Officer
Mary Stallings-Whiting, CPA brings more than 40 years in diverse tax, financial, and business consulting experiences to her role as COO of East Hill Media.  As COO, Mary directs, administers, and coordinates the internal operational activities of the company in accordance with policies, goals, and objectives established by the CEO and CFO. She leads and directs the following business units: operations, human resources, information systems, traffic, new business coordination, and communication.
Before joining East Hill Media, Mary gained extensive accounting, auditing and tax experience through 35 years of executive, senior manager, manager, administrative and technical positions at the Internal Revenue Service (IRS).
Mary enjoys gardening, landscaping, and interior design in her spare time. Her work has been featured in Better Homes & Gardens.
Evelyn Watson-Bey | Chief Financial Officer
Evelyn's primary responsibilities as CFO include managing the financial risks of the company. She is also responsible for financial planning, record keeping, and reporting the financial health status of the company to the CEO.
Evelyn has over 30 years of experience in education (K-12). During her years teaching, Evelyn wrote curriculum for sixth grade subjects as well as employee ethics training. Evelyn has also worked as a storyboard and scriptwriter for East Hill Media since 2000.
Evelyn continues to act as a mentor to young people helping to shape their career choice.
Daniel R. Watson-Bey, CTS | Production & Integration Manager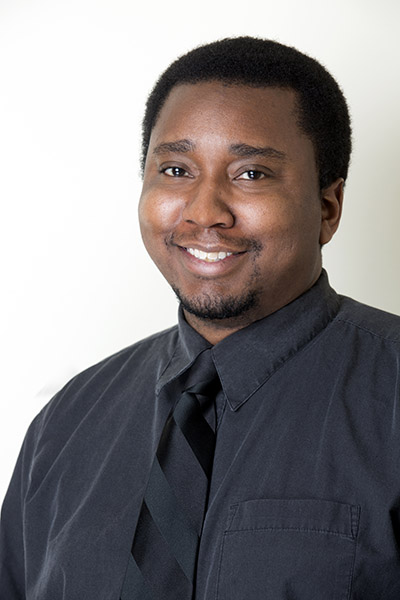 As East Hill Media's Production Manager, Dan R. oversees camera operators in the field and ensures all live events are captured and presented flawlessly.  Additionally, he oversees AV equipment maintenance and technical assistance. His additional responsibilities include AV Integration including PolyCom, Cisco, Crestron, and AMX systems.
Dan R. has over 20 years of experience as a videographer and photographer. He has worked on over 2,000 projects, including production of TV commercials, b-roll footage, virtual company tours, concerts, convention coverage, and image magnification.  He regularly operates SONY, Canon, and Panasonic Cameras.  Dan R. is an experienced scriptwriter and storyboard artist, and is an AVIXA (Formerly InfoComm) – Certified Technology Specialist. He is also a Peerless AV Platinum Installer. He has completed the Army Corps of Engineers Construction Quality Management for Contractors (CQM-C) Course, and EM 385-1-1 Safety Training Course. Dan R. has a Bachelor's of Arts from Cornell University.
IT Dan on EHM
IT Dan on PCC ART
IT Dan on Teamwork
IT Dan on Team Meetings
IT Dan on Installations
IT Dan on Producing
Zach Dodd | Imagery Specialist
As an Imagery Specialist at East Hill Media, Zach designs and animates visual graphics in both a 2D and 3D platform. He regularly participates in video shoots and is becoming a very talented videographer. Zach also edits and retouches Video and Photography. Zach Dodd is a Graphic Designer whose work has been shown at Kathy Davis Studio Joy Gallery and The Woodmere Art Museum. Zach is a dedicated visual artist who started his career in high school earning an additional diploma from Eastern Center for Arts and Technology in the Commercial Art field. Next, Zach obtained his Associates Degree in specialized technology for graphic design at Antonelli Institute. Finally, He received his Bachelors of Art degree from Millersville University.
Zach has been with East Hill Media since 2014 and has been a team player ever since. He has been an integral part in the company's transition from East Hill Video to East Hill Media, as he redesigned the company logo as well as the animated short seen in many of our video openers.
EHM ZACH ON EHM
EHM ZACH ON INTERNSHIP
EHM Zach & Why you should choose a professional videographer
EHM ZACH ON JUNETEENTH
EHM Zach on motion graphics
EHM ZACH TEAMWORK